UNSW Alumni Awards
50 Years of Trailblazers
The UNSW Alumni Awards annually recognise our most exceptional graduates, many of whom have gone on to change the course of history. This year, we're thrilled to celebrate the 50-year anniversary of the Awards. Join us as we revisit some of the highlights , spanning the past five decades.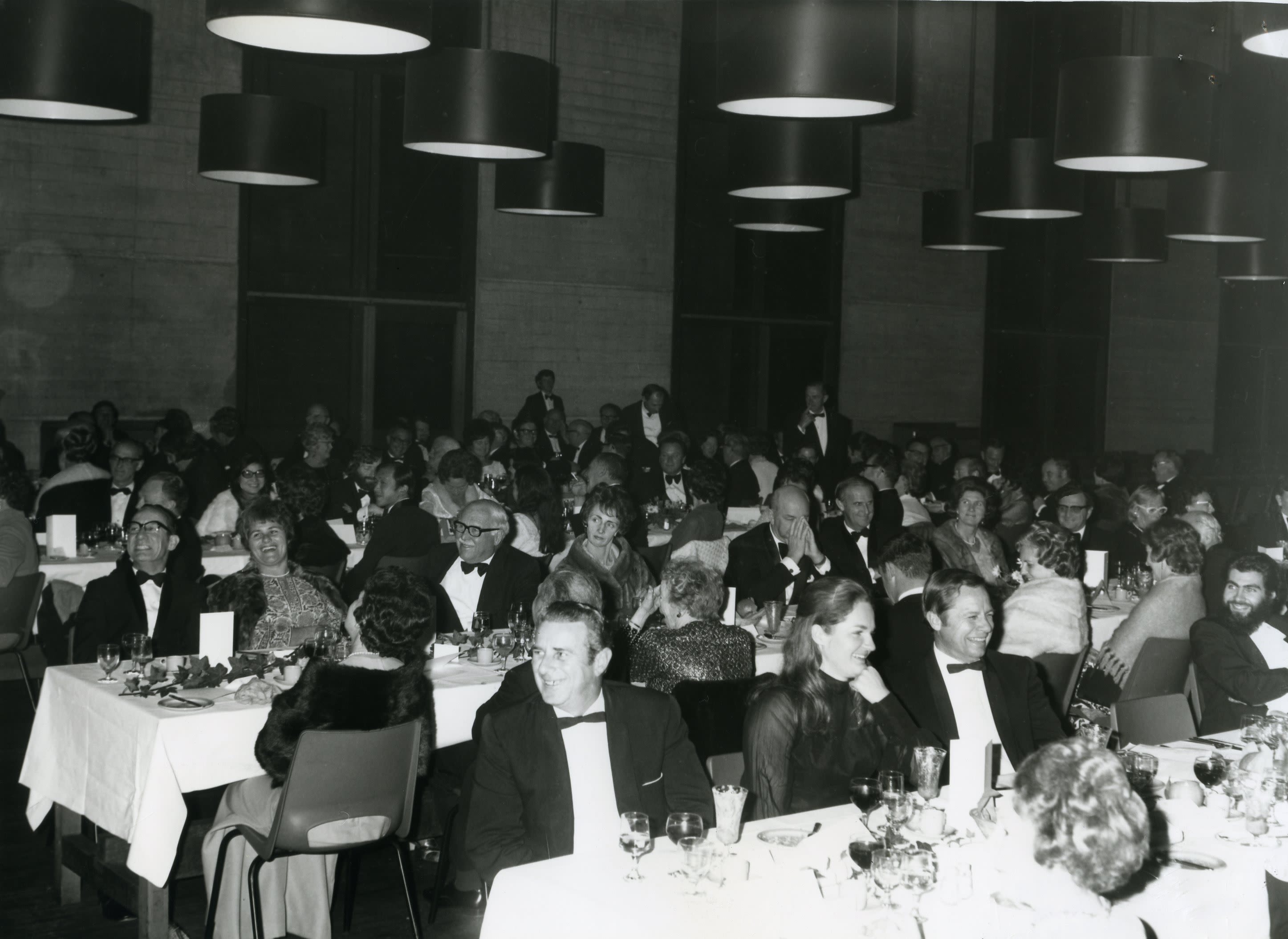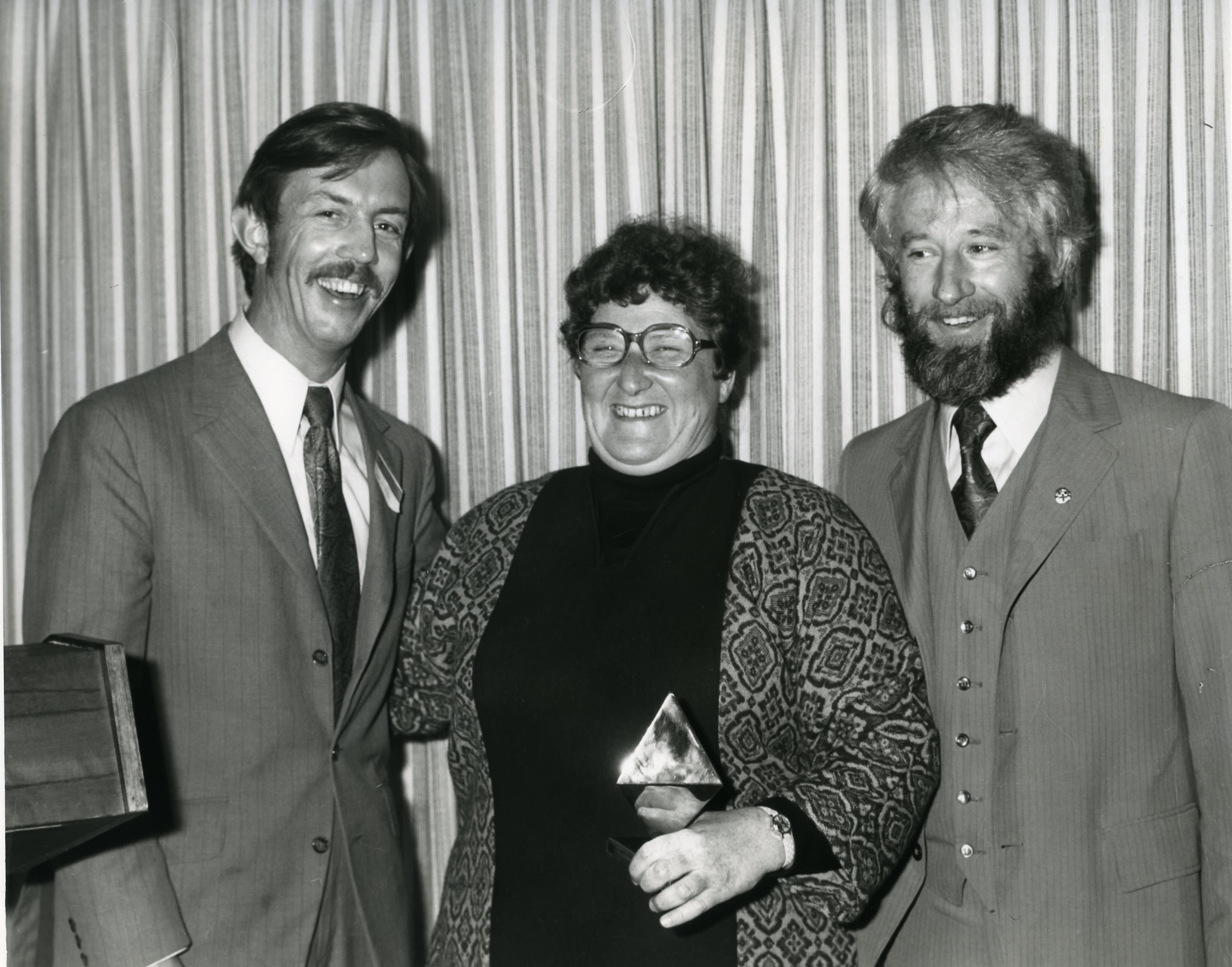 UNSW Alumni Awards created
In 1971, the UNSW Alumni Association Board conceived the Alumni Awards, launching the program at the annual Alumni Dinner.
The purpose of the award was to be presented, "not in recognition of superior academic or sporting ability, but of achievement resulting in the improvement of the quality of life in a community."
The first three Alumni Awards winners are announced
Bob Hay (MSc '72), Patrick Wilson (BA '72), and Judith Miller (BA '71, DipEd '72), are awarded the first UNSW Alumni Awards.
"I remember most vividly the long applause when my name was announced during the awards ceremony. It really was a most extraordinary experience."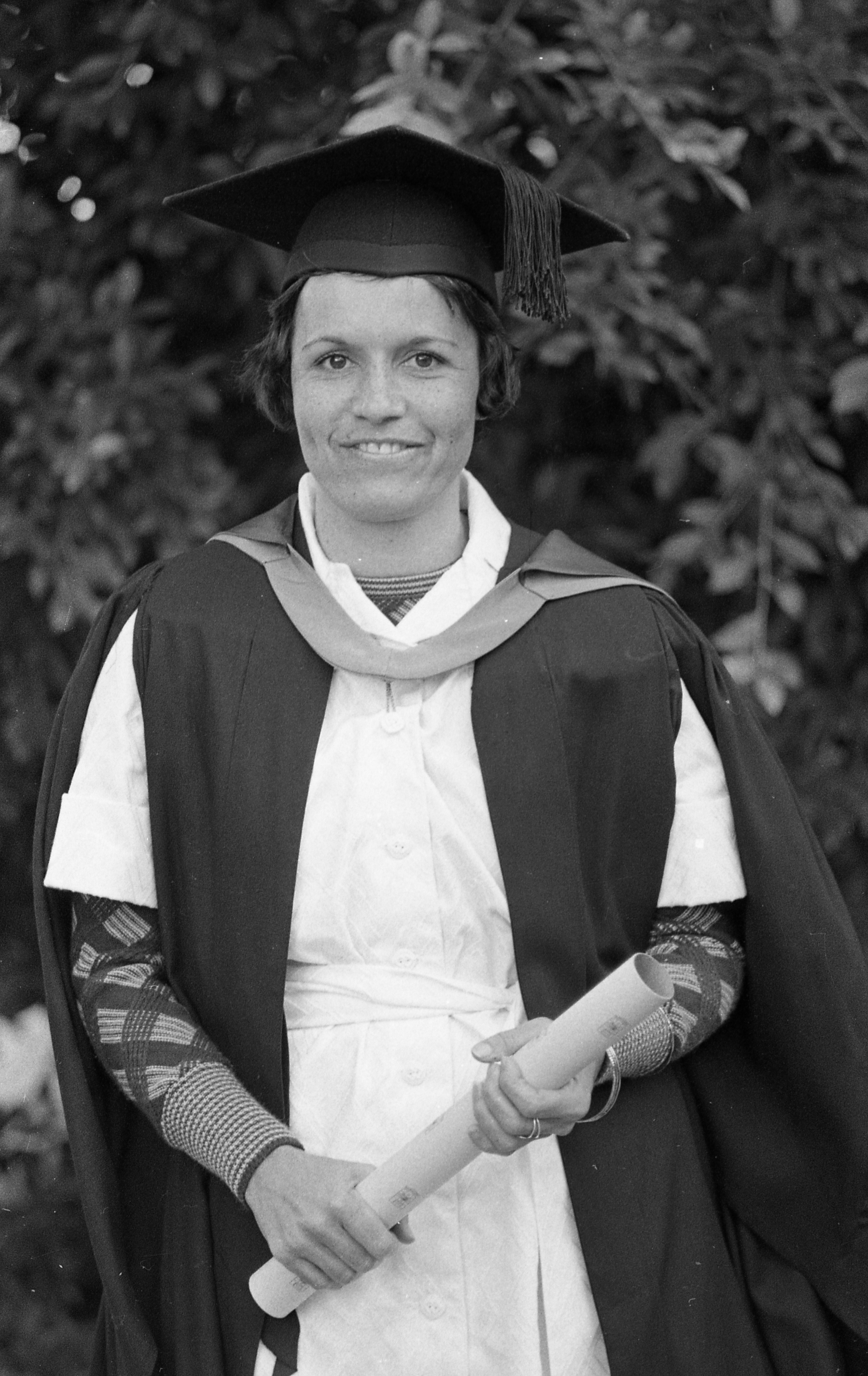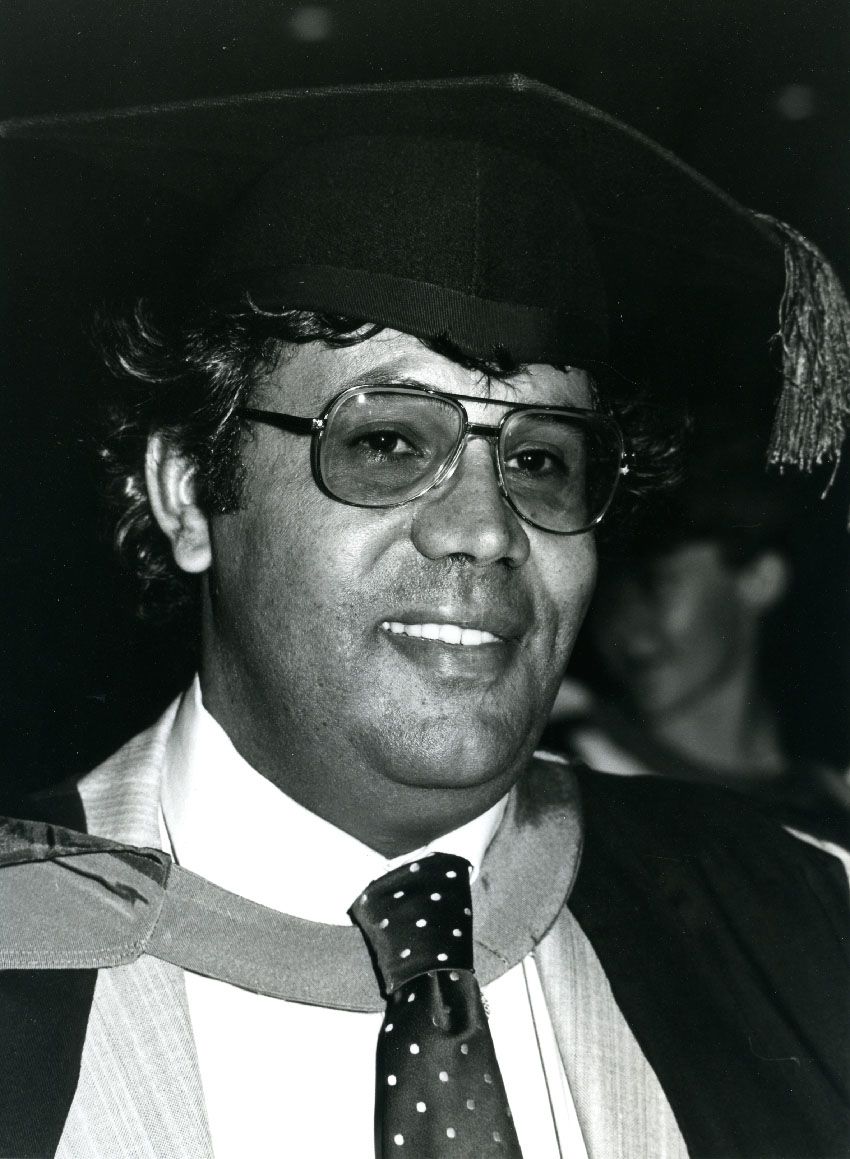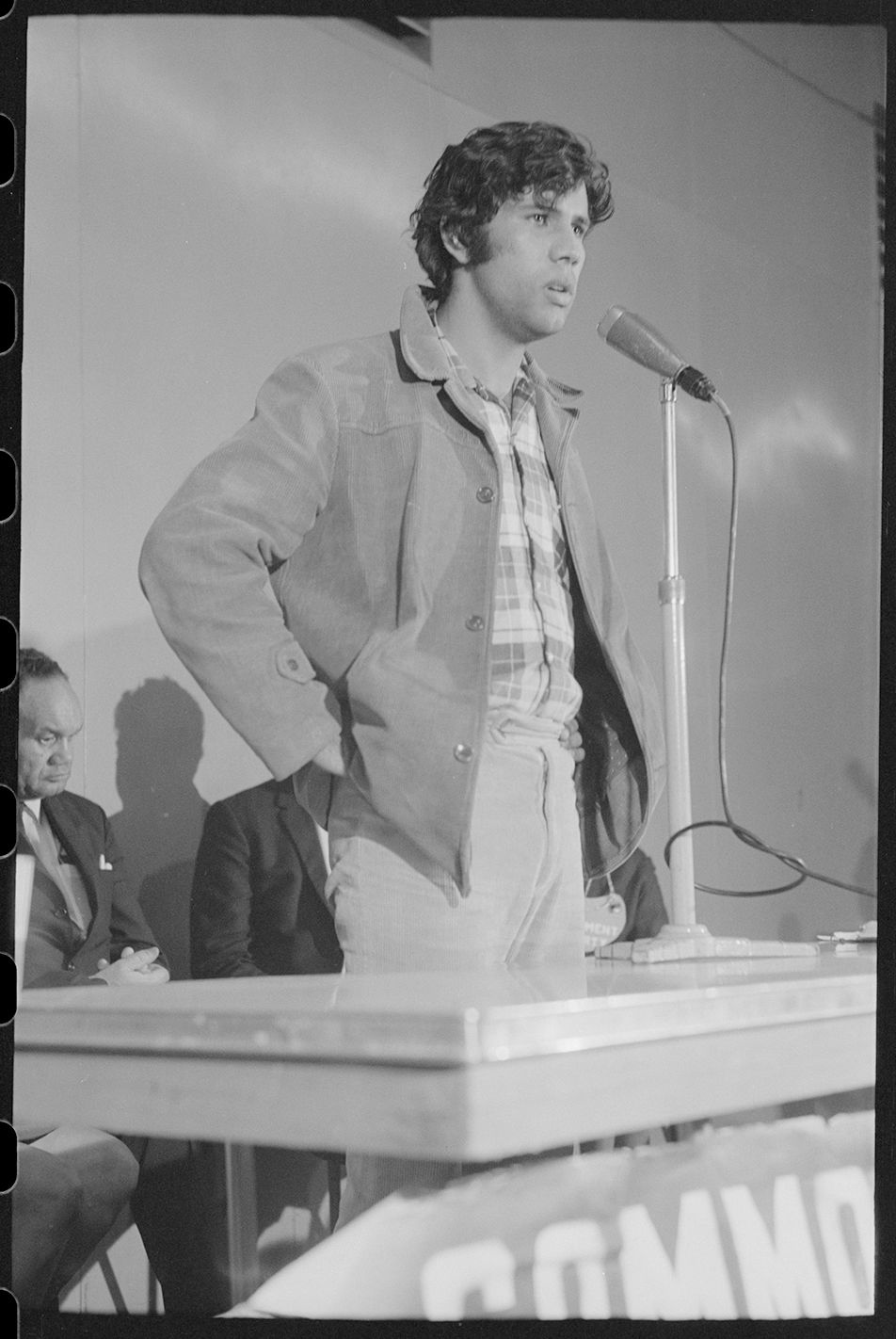 Pat O'Shane AM (LLB '76), proud Kuku Yalanji woman and first Indigenous female law graduate in Australia, wins Alumni Award
Pat O'Shane was presented the award at the Alumni Awards dinner on 17 September, 1982, for her distinguished legal career in Aboriginal affairs and for her contributions to developing the First Nations legal curriculum at the UNSW Faculty of Law & Justice.
Wiradjuri man, Paul Coe (BJuris '82), the first Indigenous person to study law at UNSW Sydney, wins Alumni Award
Paul Coe, an instrumental figure in the Australian civil rights movement, fought tirelessly to address issues of police brutality in First Nations communities in Redfern.
In 1969, Coe approached UNSW's Dean of Law, Hal Wooten, and invited him to Redfern to see first-hand the damaging impact of police brutality on the area.
Six weeks later, the first shopfront legal aid centre in Australia opened in Redfern.
In 1972, Coe was at the forefront of the Tent Embassy protests outside of Parliament House in Canberra, a culturally significant moment in the fight for Aboriginal land rights.

Peter Garrett AM (LLB '77, HonDLitt '99) wins Alumni Award
In 1990, Midnight Oil musician, activist, former Federal Environment Minister and UNSW graduate Peter Garrett AM was awarded an Alumni Award in recognition of his creative talent.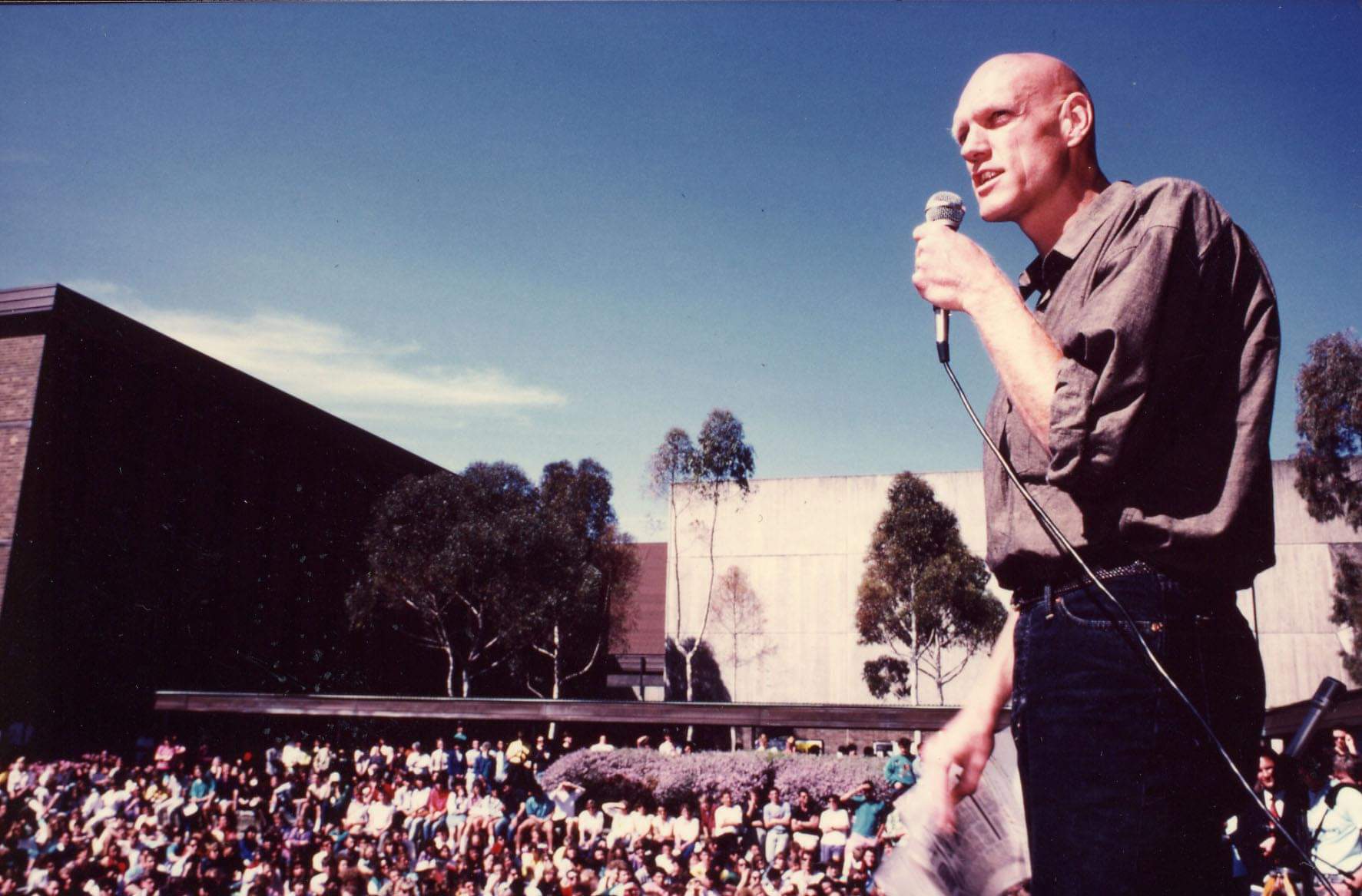 Former Wallabies captain, Simon Poidevin OAM (BSc Hons '83), wins Alumni Award
One year after winning his Alumni Award in 1990, Poidevin was a member of the first Wallaby team to win the Rugby World Cup.
Poidevin is currently Chairman of the Sports Advisory Council at UNSW, and in 1988 co-founded the establishment of the Ben Lexcen Scholarships program. It has supported over 230 UNSW elite athletes and enabled 33 Olympians who have collectively won 15 Olympic Medals.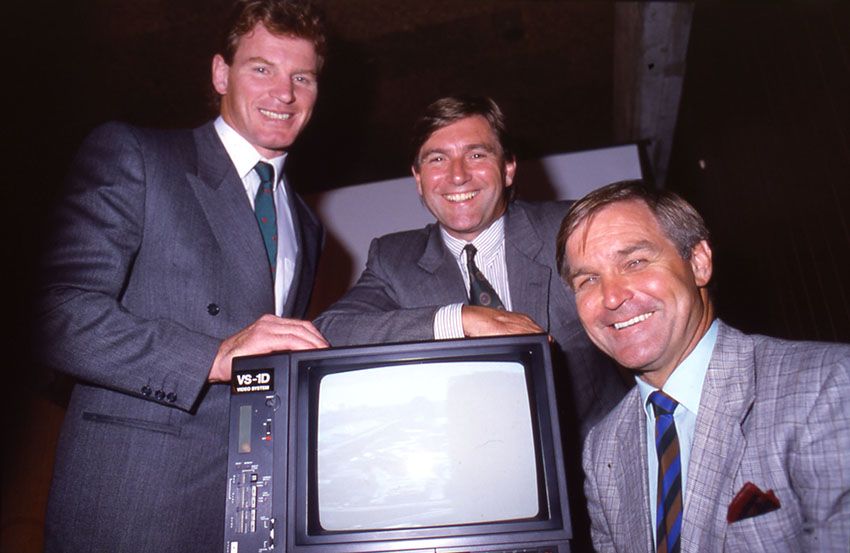 Dr Quang Phu Ho OAM (MB BS '94,MRMed '14), wins Alumni Award
Vietnamese refugee Quang Phu Ho received an Alumni Award for Innovation, Leadership, and Community Services.
This was in recognition of his contribution to medicine as one of Australia's leading obstetrician gynaecologist and infertility specialists, as well as his teaching of medical students and doctors in Vietnam about raising healthcare standards in poverty.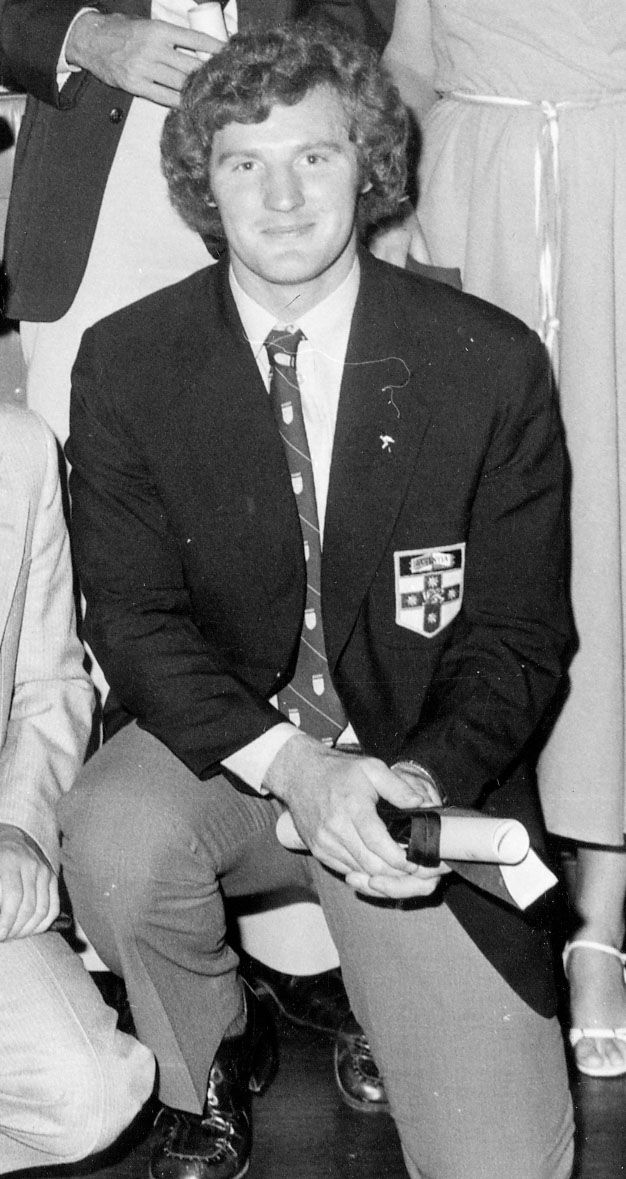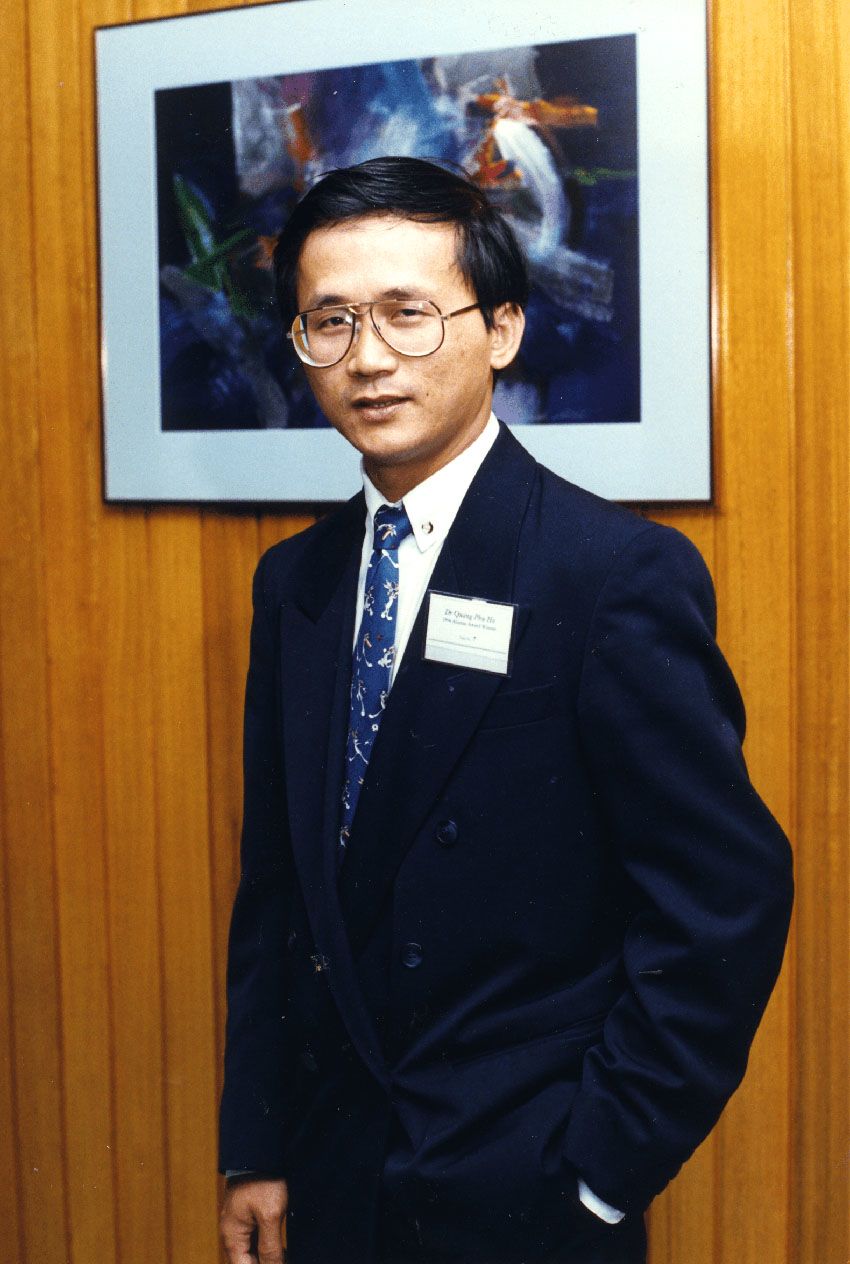 Gai Waterhouse (BA '75) wins Alumni Award
Australian horseracing royalty Gai Waterhouse received the Alumni Award for Industry in 1997.
In her acceptance speech, Waterhouse reflected on how the confidence she gained from her degree and her student experience had given her the determination to overcome the odds and become one of Australia's top horse trainers.
Former NSW Premier, the Honourable Robert (Bob) Carr MP (BA '69, HonDLitt '06), wins Alumni Award
In 1999, former NSW Premier Bob Carr was awarded an Alumni Award for his contribution to his profession and the wider community as a former ABC journalist and Labor politician.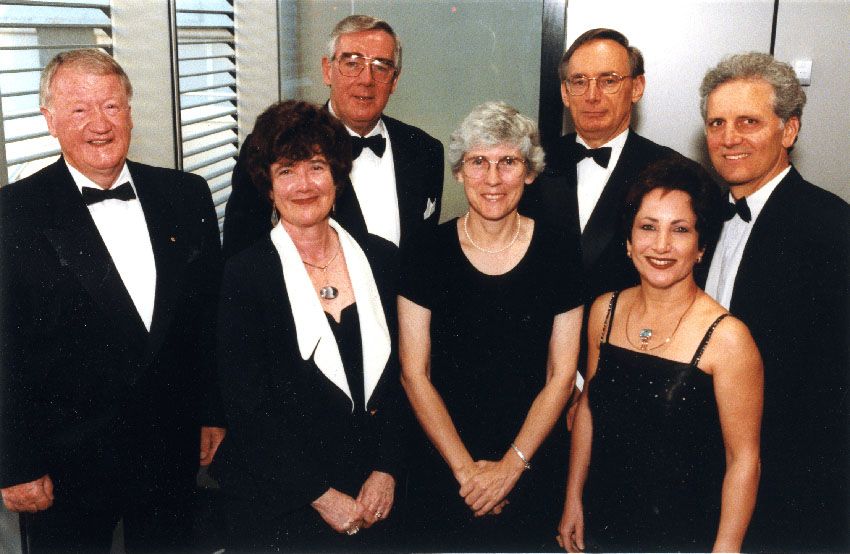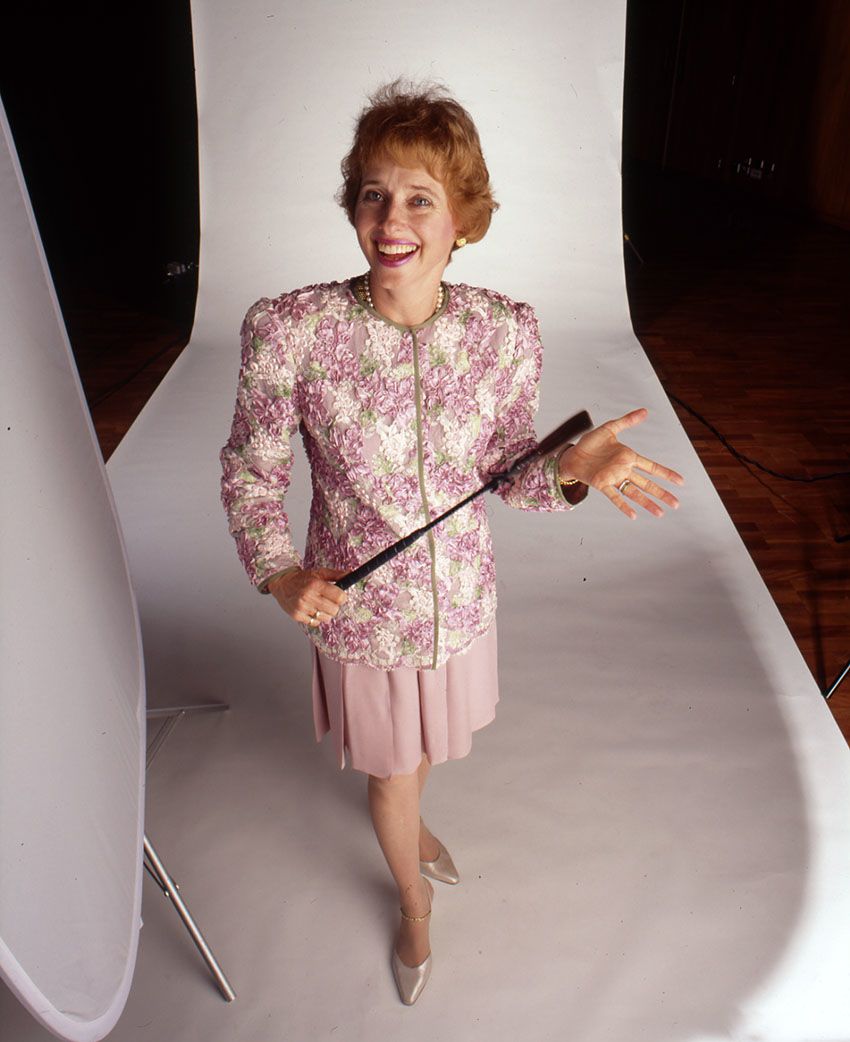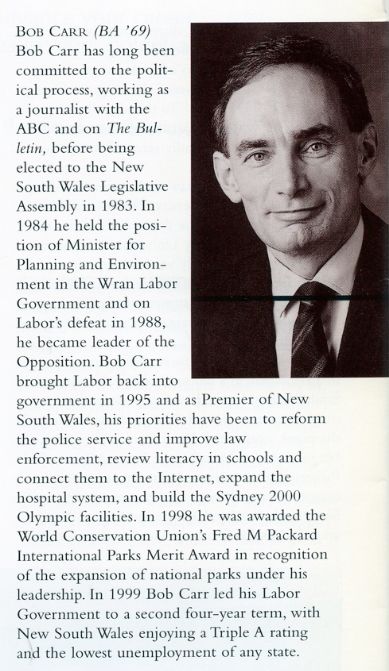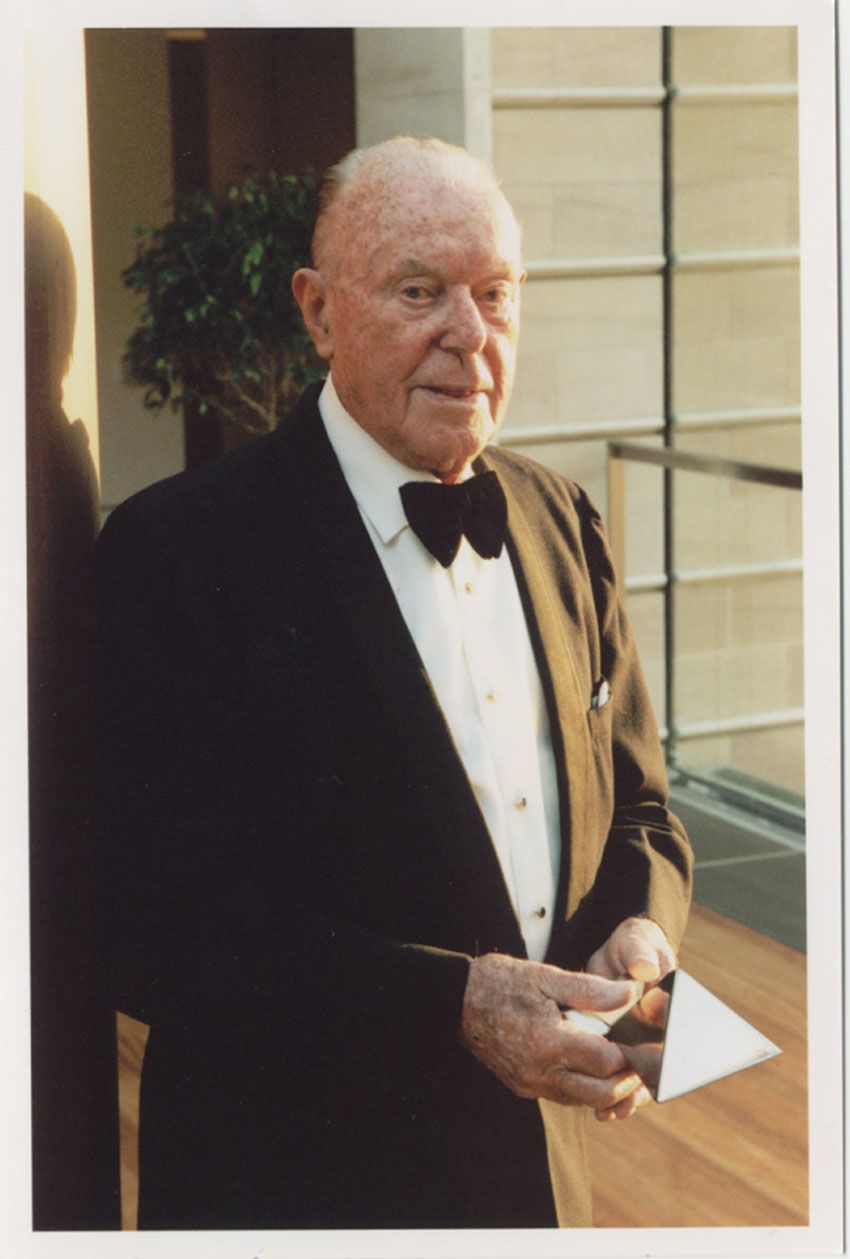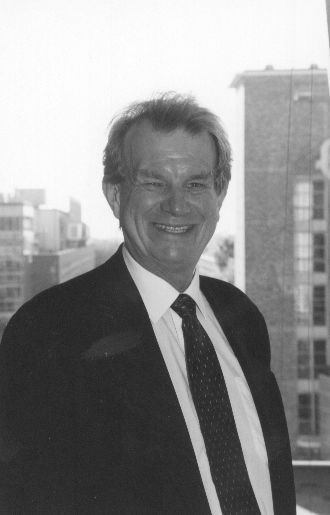 Chemical engineer Neville Whiffen OAM (MSc '56) wins Alumni Award for Achievement
Neville Whiffen is widely known as being instrumental in founding the UNSW Pioneers, a group of early graduates. In the late 1940s, Neville helped secure the site that's now home to UNSW's Kensington campus.
In addition to his successful chemical engineering career, Neville was awarded a US Presidential Medal of Freedom for his work during World War II at an Australian Embassy posting in Washington.
Reverend Bill Crews AM JP (BE '68) wins Alumni Award
Reverend Bill Crews was awarded an Alumni Award for his long career working in child abuse prevention, youth services and social work.
In the late 1960s, Crews became involved in voluntary programs, primarily at the Wayside Chapel in Kings Cross. He soon quit his chemical engineering career to dedicate his efforts full time to social work.
Some of Crews' notable achievements include establishing the first program in Australia to reunite adoptees and their birth parents; the first Child Abuse Prevention Service; the first modern youth refuge; and later the Exodus Foundation — an organisation that assists homeless and abandoned youth and other people in need.

Atlassian co-founders Mike Cannon-Brookes (BSc '02) and Scott Farquhar (BSc '03) win Alumni Awards
Two of Australia's most successful entrepreneurs, Mike Cannon-Brookes and Scott Farquhar, are the co-founders and co-CEOs of computer software company Atlassian.
The pair received Alumni Awards in 2013 for their contribution to Australia's technology industry.
Airtasker co-founders Jonathan Lui (BE '06) and Timothy Fung (BCom '06) win Alumni Award
The Alumni Awards in the 2010s were characterised largely by achievements in the technology space, including a win for Airtasker co-founders Jonathan Lui and Timothy Fung.
Macquarie Group CEO Shemara Wikramanayake (BCom LLB '85) wins Alumni Award
2017 Alumni Award winner Shemara Wikramanayake became the highest paid CEO in Australia two years later – the first time a woman had ever achieved that feat.
Her incredible journey to the top started with emigrating from Sri Lanka at age 14 with her family. They had just $200.
Wikramanayake was first announced as Managing Director and CEO of Macquarie Group in July 2018. She was the company's first female CEO. That same year, Wikramanayake was named one of Fortune's Most Powerful Women. In addition to her work with Macquarie, Wikramanayake is a Commissioner of the Global Commission on Adaption, and a member of the UN's Special Envoy for Climate Action.
"My time at UNSW has contributed in many ways to my career...the Socratic learning approach at UNSW Law School helped me develop independent critical thinking from the beginning, including understanding the perspectives and reasoning of others and being able to challenge views where appropriate."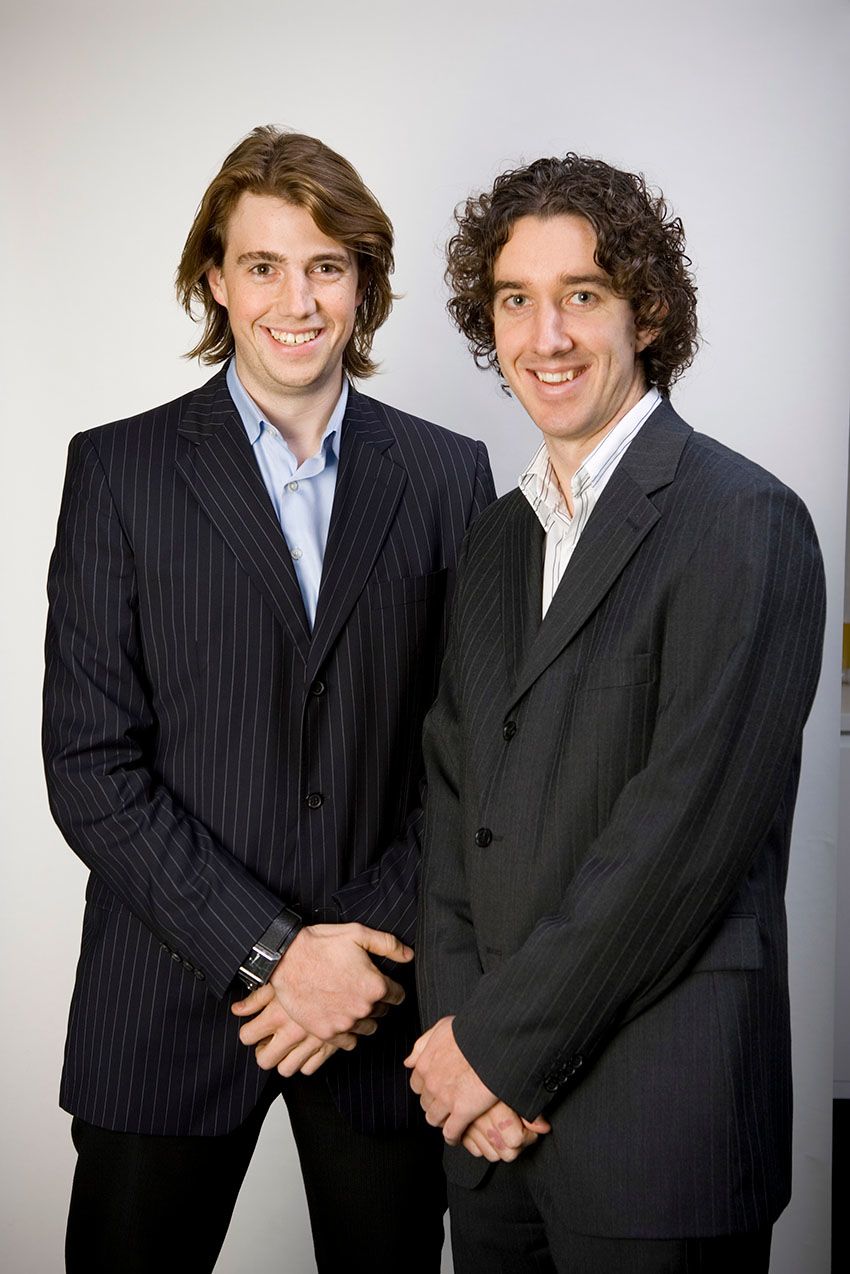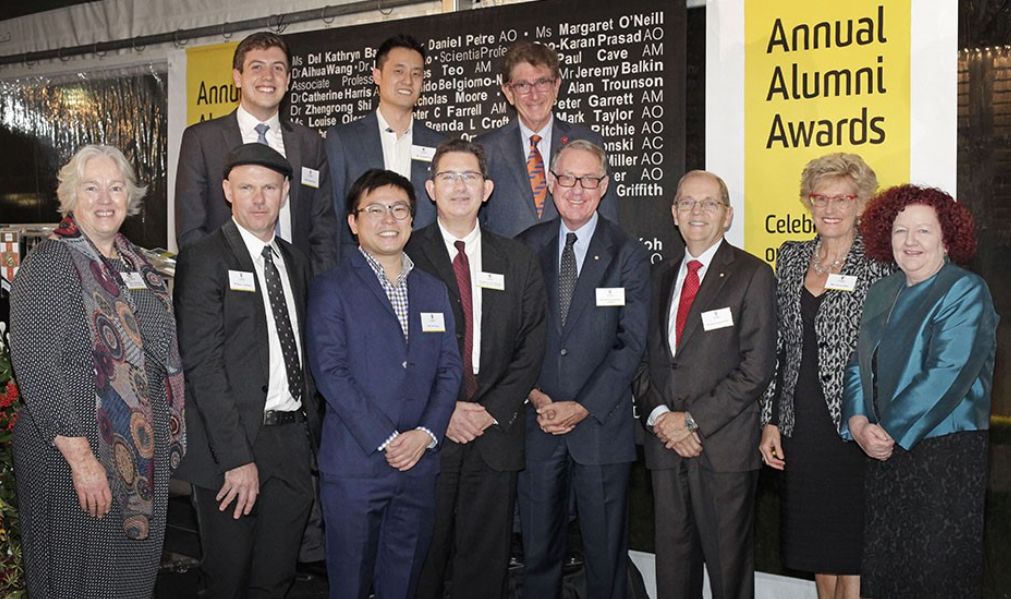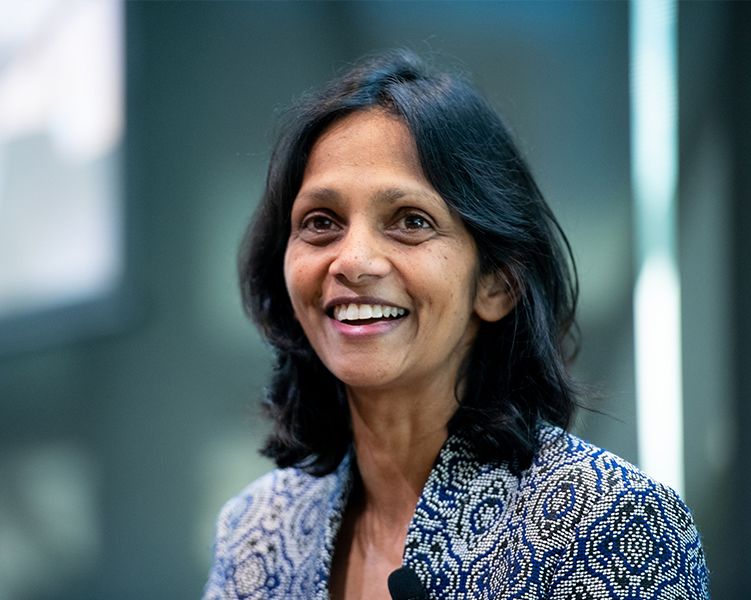 Turia Pitt (BE/BSc '11) wins Alumni Award
"The only way we learn resilience is by going through the hard times. What we're living through right now will strengthen us, and it will fortify us. It could just be the making of all of us. Whatever your gift is, the world needs it now more than ever."
They are the words of Turia Pitt, delivered in a speech to UNSW graduates at the first-ever virtual ceremonies during the COVID-19 pandemic in 2020.
In 2017, Pitt won The Sports and Sports Administration Alumni Award, for her work as a motivational speaker and ambassador for plastic surgery charity Interplast.
The engineering graduate overcame burns to 65% of her body after being caught in a bushfire while running a marathon in Western Australia. She recently returned to triathlon running despite doctors telling her she would never walk again.
Gladys Berejiklian (MCom '01) wins first ever Chancellor's Award for Exceptional Alumni Achievement
2018 saw the introduction of the Chancellor's Award for Exceptional Alumni Achievement, with Berejiklian, the 45th Premier of NSW, its first recipient.
Berejiklian came to prominence for her work in banking and public service, but it was her demonstrated passion, commitment and resilience in her role as NSW Premier that landed her the Alumni Award.
Actress Rebel Wilson (BA/LLB '09) wins Alumni Award
Rebel Wilson is one of the world's most sought-after entertainers. She has endeared herself to audiences with work that advocates a new narrative for women in comedy.   For her role in the global film and entertainment industry, it was only fitting she be awarded the 2019 Chancellor's Award for Exceptional Alumni Achievement.
As actress, writer and producer, Rebel is perhaps best known for her leading role in the  -Pitch Perfect - film trilogy. Her performance in these films made her an instant fan favourite garnering multiple People's Choice, Grammy, Teen Choice and MTV Movie Award nominations and wins.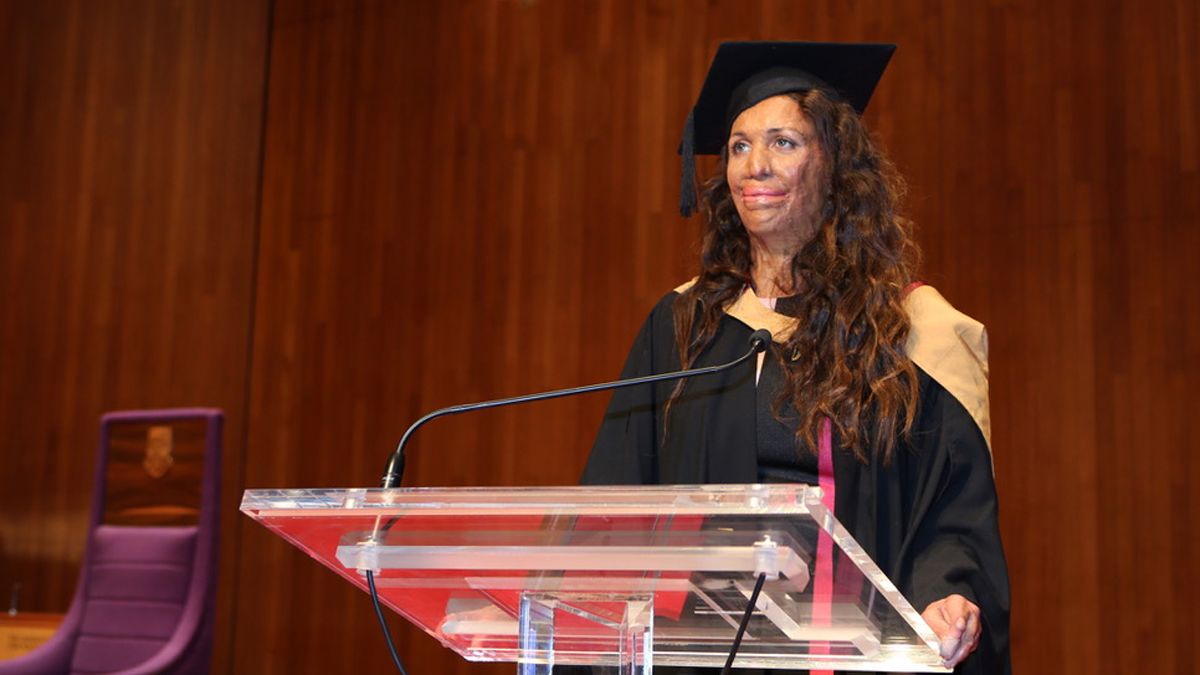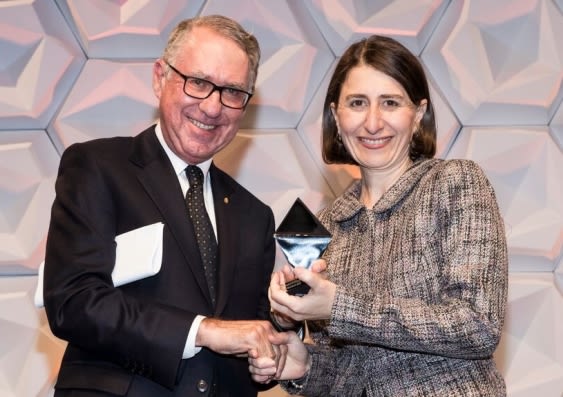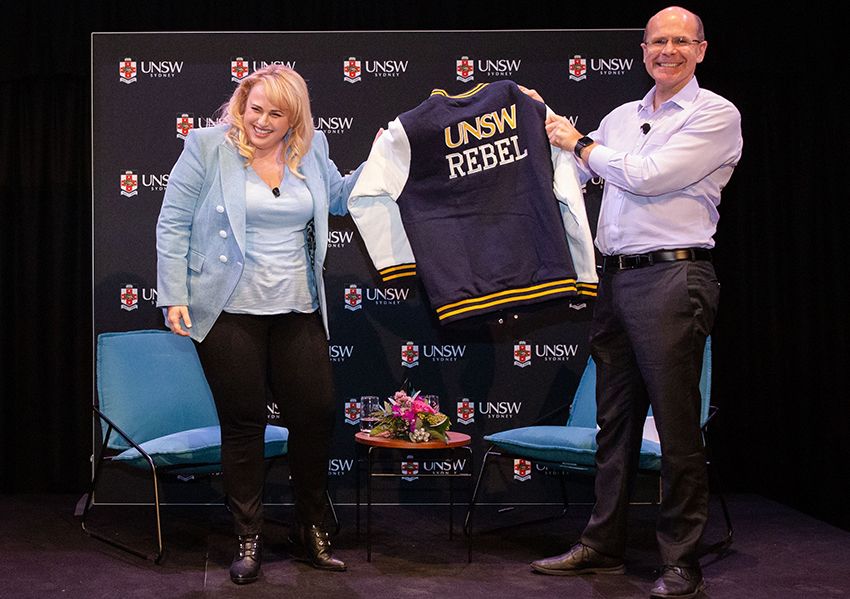 Alumni Awards During the Pandemic
With the global COVID-19 pandemic in full swing, UNSW made a drastic change to the Alumni Awards program in 2020 — with the introduction of the first virtual awards.
UNSW presented the 2020 UNSW Alumni Awards to seven trailblazers via Zoom.
Notable recipients included an Emmy award-winning director, the first UNSW alumnus to sit on the apex court of a nation, and a celebration of women breaking ground in STEM disciplines – including NSW Chief Health Officer Dr Kerry Chant — who was leading the state's public health response to the COVID-19 pandemic.
Introducing our 2022 winners
As we celebrate 50 years of exceptional Alumni Award winners, we're delighted to announce the seven alumni who, after hundreds of nominations, have emerged as this year's honourees.